MACBELLA
AN AUTHENTICALLY DIFFERENT YOU
IN STYLE
CLOTHING
UNIQUE CULTURAL
FASHION
MACBELLA has collaborated with some of Europe's top fashion experts to create something extraordinary for women to explore. The exquisite clothing brands presented on this platform boast both quality and authenticity because customers deserve nothing but the finest. MACBELLA believes that consumers deserve to indulge in European culture through fashion and glamor. Customers can expect to find unique pieces suitable for any occasion and flattering on any figure. From elegant dresses and skirts to chic trousers, blouses, jeans – and more – these collections, in keeping with the current fashion trends of Europe, are sure to please and invoke the confidence that every woman desires.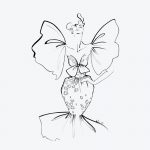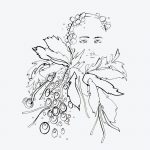 ACCESSORIES
UNIQUE ACCESSORIES
MACBELLA has ensured that customers will be able to add the perfect finishing touches to their outfits by providing glamorous and unique accessories. These stunning statement pieces, crafted by the dedicated hands of designers from all across Europe, offer customers a comprehensive range of options to enhance their style. These fabulous options include jewelry, hats, handbags, and many other classic treasures, which are the perfect accompaniment to any outfit. MACBELLA's inventory is constantly updated to ensure that customers are presented with every unique design; cultural style is ever-evolving, and so are the products available to customers on this platform. These tasteful accessories are sure to be the perfect additions to spice up a new outfit or the perfect additions to freshen up an old one.
FOOTWEAR
QUALITY FOOTWEAR
MACBELLA has made it a priority to present customers with both fashionable AND comfortable shoes for every occasion. This carefully selected footwear tells the unique stories of expert European designers and their craftsmanship and allows the wearer to flaunt the latest fashion trends. Whether a customer seeks casual footwear for everyday living or something more formal for a special event, she can always be assured that her standards and preferences will be met with comfort, expertise, and satisfaction. This high-quality European footwear comes in a wide range of sizes, styles, and designs to ensure that the customer will be able to select from an endless number of possibilities for whatever the event and for whatever the season.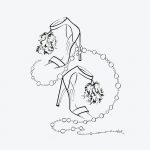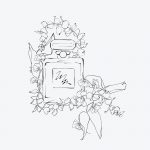 BEAUTY
REMARKABLE BEAUTY
MACBELLA prides itself in featuring high-quality beauty items for women from various brands across Europe. The innovative minds behind these products are experts who know the importance of incorporating some self-care and pampering into the daily routine. These rejuvenating products include skin and body care, hair care, makeup, irresistible fragrances, and more. What's more – these productions have focused on organic and natural ingredients to maximize the refreshing effects of these products on both the mind and body. First, customers are encouraged to browse the beautiful collections available on MACBELLA. Then, they get to indulge in some luxurious items that have been created to help women look and feel their very best – all day, every day.
Our Future
Growing Fast
Small or Big every Designer wants to be noticed and known.
We help to spread the word and open closed doors.
Core Values
What We Value Most
Cultural passion – Respect to details – Care about All
Still, have questions? Or looking for opportunities?